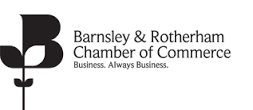 "We have dealt with CSP Systems since their formation and have found their services to be very good. Andy, the Managing Director is always happy to talk us through the options available to ensure that we get the printer most suitable for our requirements at a competitive price. Installations have been efficient and the engineer didn't leave until he was sure that we were happy with the setup of the equipment and how to use it. Aftercare service is prompt and courteous. We would have no problem in recommending CSP to anyone looking for a printing solution."
Andrew Denniff, Chief Executive, Barnsley & Rotherham Chamber of Commerce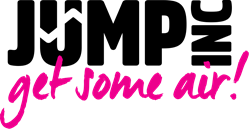 "I've been extremely impressed with the service provided by CSP Systems. They've supported us through the opening of our three Jump Inc sites, so there was no hesitation in recommending them to another operator and would do so again."
Lee Shipley, MD, Futures Leisure

"I have dealt with Andy Bethel over many years he has always offered professional advice on the type of equipment he feels suits our business requirements. Prices are very competitive and the equipment is of good quality.   I am so confident in CSP Systems as a company and the equipment they provide that I now have all CSP systems throughout the group of 9 offices. The aftercare service from all the engineers is second to none nothing is too much trouble all the staff are always friendly and courteous.
"I would not hesitate recommending CSP Systems to others."
Tracy Race, Director, Merryweathers

"We have been very happy with the service we have received.  The machines are reliable, but if we do have an issue, the maintenance staff are very quick to come out and fix the machines.  They have gone over and above recently, where we wanted to find an alternative way to perform a particular function, spending additional time to research how it could be done, and then coming back to show us what to do.  We never have any down time resulting from toner running out, as they always leave a spare as the machine is indicating it is running low.  They usually enquire as to the issue over the phone to try and ensure they have any necessary parts with them on arriving to solve an issue."
Helen Dickinson, Accounts Senior, Gibson Booth

"I have had a relationship with Andy spanning over five years, the personal service and customer care is the reason that when he set up CSP it was natural for us to follow him."
Chris Ellis, Director of Finance, Morthyng Group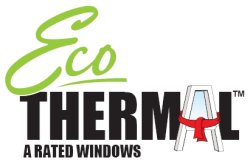 "The support and advice offered by CSP systems has always been sound and based on what is best for our business. The guys are a genuine extension of our own team."
Paul Hardcastle, Managing Director, Eco-Thermal

"CSP Systems provide a comprehensive system which is designed to accommodate the growth of our business. Andy and his team have understood our business and provide a service which is second to none."
Jason Atkinson, Managing Director, Atkinsons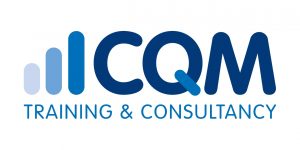 "For the past year we have had a very good relationship with Andy Bethel who has supplied us with our photocopier and service agreement.  His company has always been excellent at customer service responding immediately to any issue we may have and resolving them efficiently. He ensures he keeps us up to date with new and improved products and is extremely competitive on price."
Sylvia Jenkinson, Centre Co-Ordinator, CQM Training & Consultancy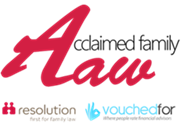 "CSP Systems provides a full document network solution for Acclaimed Family Law and it has continually grown with us. Andy and his team understand the changing needs of a growing business. They have supported us in our growth and continue to provide a vital service which is essential to the firm."
Jill Raine, Acclaimed Family Law

"Horbury Group has worked with CSP since the business was launched. They supply a full print and copy solution for us, which  comprises eight machines and support across our different sites. We recently upgraded a couple of machines as CSP had identified potential increased efficiency for us. The transition was seamless and the service continues to be second to none."
James Murphy, IT Manager, Horbury Group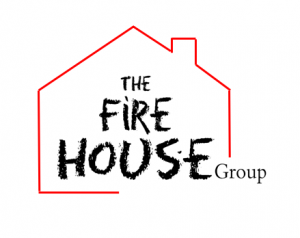 "I am very happy with the service and systems that CSP systems have installed for Fire Guard Ltd. The team are very knowledgeable and approachable. They can always answer any questions I have and we have a great working relationship."
Bridey Seekings, Office Supervisor, The Fire House Group

"As a non-profit making organisation we would not normally be able to have the type of technology that CSP Systems have provided for our use. It's only due to their interest in our centre that they have been able to work with us to make our equipment very affordable. The support CSP staff have provided has been second to none and we know if we have a problem CSP will sort it out right away. We look forward to a long and happy working relationship with CSP Systems"
Philippa Hunt, Business Manager

With almost 40 years experience in the recruitment sector, Nicholas Associates Group Limited is a market leading partner of choice for talent management solutions in the UK.
Financial Director, Bruce Allen has worked directly with CSP Systems Ltd. "Our business systems and processes have had to evolve in line with our growth and one issue was a need to ensure greater efficiency and consistency over print and copy costs.We had a mixed and ageing infrastructure of printers and copiers – varying makes and models with widely differing costs, which was time consuming to manage and meant there was no common quality standard."
CSP Systems Ltd conducted a comprehensive audit to assess print and copy output, activity and costs in terms of cash, energy and environmental impact.
Chris Myers, Head of IT at Nicholas Associates Group explains, "CSP Systems Ltd considered convenience, document types and security – placing machines only where we need them and by utilising remote monitoring software. This keeps track of service requirements, alerting CSP Systems Ltd to dispatch toner or an engineer as needed, so we no longer have to spend time on procurement or service calls. In addition, all our associated costs are consolidated into fixed monthly bills, so there are no surprises and we can plan our expenditure effectively. By rationalizing our fleet of print and copy devices, we have reduced the number in service."
New default settings on the devices have significantly reduced the amount of colour and wasted print jobs, as Chris has seen in evidence. "Mono output has reduced by 8% and much more expensive colour, by around 28%. This is expected to deliver annual cost savings of around 34% across our Group. We have an improved capability for monitoring activity going forward – and we have a greener operation too."
Chris concludes, "When we first began looking into a single source managed print service the scale of the task seemed quite daunting but CSP Systems Ltd has made the process painless and straight-forward. Installation has been completed to our schedule and tailored to meet our needs.
"The managed print service from CSP Systems Ltd has delivered a host of benefits and is on track to deliver a saving over the contract period.
We couldn't be happier with the results and we would certainly recommend CSP Systems Ltd to other businesses." Bruce Allen, Financial Director